Challenged Credit
---
TucsonCarFinancing.com, a division of Royal Automotive Group, is dedicated to helping those with credit challenges get Royal Approved in a vehicle loan that meets their needs and unique financial situation.
Credit Challenged? Our team is experienced working with customers with a variety of credit challenges including first-time buyer, no credit, bankruptcy, divorce, limited down payment, etc. Owe more than your current car is worth? We can help if you are upside down in your current car loan. We understand that bad credit happens to good people and we firmly believe everyone should be treated with respect. We have long-standing, strong relationships with over 35 lenders that understand different credit profiles and share our dedication. Our lenders will provide flexible payment options to ensure your loan best meets your budget and provides you with the opportunity to keep your payments current. Consistent payments on your auto loan can actually help build your credit back up!
LESS THAN PERFECT CREDIT? WE'RE HERE TO HELP
A division of Royal Automotive Group. Based within Royal Kia at Speedway and Columbus in Tucson, AZ. We are financing experts who discovered an easier way to conduct business.
If you are in need of a vehicle and getting approved on financing, we can approve almost anyone over 18 years old with a verifiable source of income!
---
THREE STEPS TO A NEW CAR
1. PRE-QUALIFICATION
Fill out a credit application to see what we can qualify you for.
2. FIND THE RIGHT CAR
We've got 100's of new and used cars to choose from.
3. COME IN & SIGN
Sign the paperwork and drive off in your new ride!
OUR SATISFIED CUSTOMERS
Renee
TUCSONCARFINANCING.COM CUSTOMER
We needed a second car for our growing family and because my husband is a stay at home father with no income, we were running into roadblocks in getting a second car loan. Other dealerships were treating us like a "problem" and I was getting discouraged and very apprehensive. Melissa completely demolished those roadblocks for us while all the while making us feel extremely welcome and at ease. There was no pressure or stressful negotiations. Melissa knew what we were looking for, knew our budget, and got right down to work for us. When the lending company came back with a higher percentage rate, she even reduced the price of the vehicle to help us stay within our budget! Melissa is the salesperson customers dream of: kind, hard working, straightforward, funny, and very honest. Now we have a second vehicle and its one less thing to worry about for the arrival of our second child. I wish I had known Melissa when buying my first vehicle!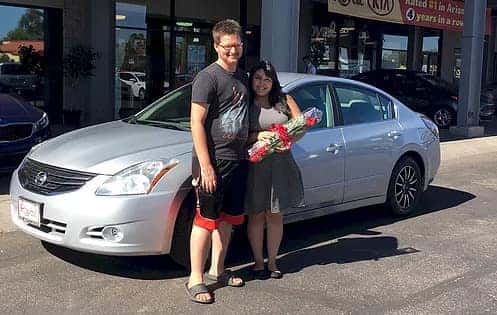 OUR CREDIT EXPERTS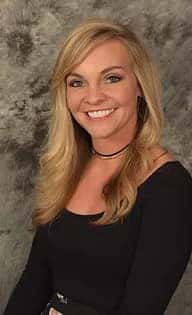 Jennifer Hurley
CREDIT SPECIALIST
Jennifer is a graduate of NAU and moved to Tucson in 2003. Having completed over 5,000 vehicle transactions (most of which being with customers who had special finance needs), she has learned all the secrets for getting the job done correctly. Her experience in getting customers approved the HONEST WAY has been the foundation of her work. "I have seen many people come to us with a wrecked financial situation and we are usually able to help them get back on the right track if they are willing to listen to us and follow our recommendations for automotive financing."
---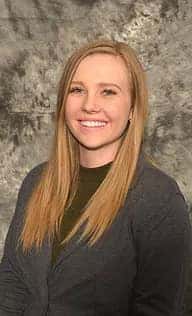 Taylor Lawrence
CREDIT SPECIALIST
A Tucson native, Taylor has been with Royal Automotive Group for 5 years, helping hundreds of people purchase a vehicle. Taylor has successfully helped people with all types of credit challenges purchase a vehicle. Taylor will be your initial point of contact at Royal. She will work with you to collect all the needed information and paperwork to ensure the purchase process goes smoothly. She will listen and provide solutions, working tirelessly to get each customer the very best deal. Once your information has been reviewed, she will set up an appointment for you to complete your purchase. Our team of on-site lending experts will make the process quick and painless, working diligently to get you Royal Approved!
---